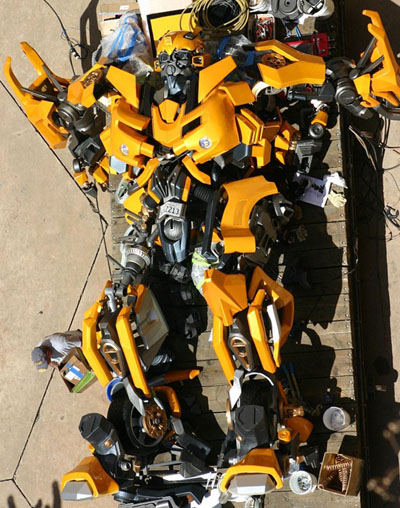 Full sized Bumblebee prop on set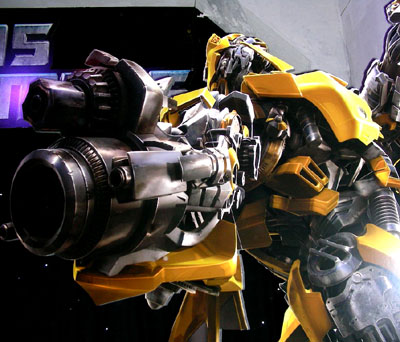 Rendered 3D style from movie

Profile:



First description:


(given by movie story writers)
He's the same underdog character, the scout, the one that comes ahead of the Autobots, the smallest of the gang.



Box Text:


Sent to Earth by Optimus Prime ahead of the other Autobots this tough robot's job is to do what he does best: gather information, find the keeper of the secrets of the AllSpark and remain hidden. Bumblebee works best in silence and solitude, acting as an unseen guarding over his assigned target. Don't let the fact that he likes to remain hidden fool you though - when it comes to a fight, he rushes in, both plasma cannons blazing!




Other appearances

:
His first 're-appearance' was a new-mold, new-name (same individual) Throttlebot in 1987 called Goldbug. He later came back as a Pretender "Classic" in 1989 (sorry no character page available yet). He appeared as an Action Master in 1990 and then a vacuum metalized G2 version in 1993 as part of the G2 Transformers line. There was also the key chain in 2002. G1 version Released later in Japan w/ a retooled head which more closely resembles the show. Most recently seen as Classic G1 Bumblebee in the Transformers Classics line in 2006.