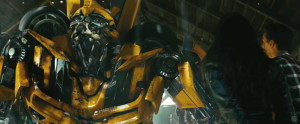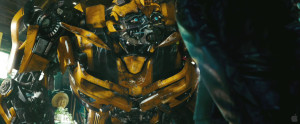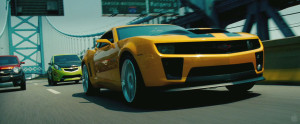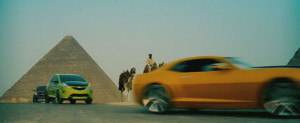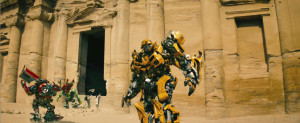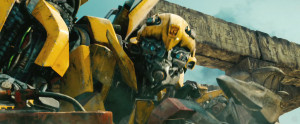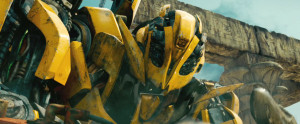 Character description from package back:
Bumblebee and Sam were best friends almost from the moment they first met face to face. as they learned more about one another, that connection grew deeper and deeper. Now, whether Sam is behind the wheel or standing side by side with his friend, they work together as a team. Against Bumblebee and his human friend, no Decepticon stands a chance.
Bibliography of significant appearances: Revenge of the Fallen, movie, comics and novels.
Other Appearances:
- 1984 - G1 Original Bumblebee
- 1986 - G1 Goldbug is a reformatted Bumblebee
- 1987 - G1 decoy Bumblebee
- 1989 - G1 "Classic Pretender" Bumblebee
- 1990 - G1 Action Master Bumblebee
- 1993 - G2 Bumblebee
So the character persona then takes a 13 year hiatus from Transformers toys and fiction before finally reapparing as:
- 2006 - Transformers Classics Bumblebee
Then, (here's where it really gets crazy!)
- 2007 - Transformers Movie Legends Bumblebee, Robot Heroes (G1) Bumblebee vs. Soundwave, Robot Heroes (Movie) Bumblebee, Cyber Slammers: ' 74 Camaro Bumblebee, '08 Bumblebee, Fast Action Battlers Plasma Punch Bumblebee, Movie Deluxe: 2008 concept Camaro Bumblebee, ' 74 Camaro Bumblebee, Evolution of a Hero 2-pack, Robot Replicas Bumblebee, Cyber Stompin' Bumblebee, Bumblebee Unleashed, Ultimate Bumblebee... Classics Legends Bumblebee, 3" Titanium Movie Bumblebee, Japan only "Trans Scanning Bumblebee"
- 2008 - Transformers Animated Activator Bumblebee, Activator Patrol Bumblebee, Bumper Battlers Bumblebee, Bumper Battlers Sting Racer Bumblebee, Animated deluxe (the definitive) Bumblebee, Elite Guard Bumblebee, Cyber Speed Bumblebee... Transformers Movie Legends Bumblebee vs. Scorponok, Robot Heroes Armor Bumblebee vs. Starscream, Fast Action Battler Rally Rocket Bumblebee, Allspark Power Bumblebee, Deluxe Bumblebee (Premium), Stealth Bumblebee, Screen Battles Bumblebee, Screen Battles Longarm with heavily damaged Bumblebee, Bumblebee Allspark Blaster, Legends Animated Bumblebee, and Shattered Universe Goldbug.
- 2009 - Revenge of the Fallen Legends Bumblebee, Robot Heroes Bumblebee vs. Long Haul, RPM (Cyber Slammer) Bumblebee, Fast Action Battlers Pulse Blast Bumblebee, Gravity Bots Bumblebee, ROTF deluxe Movie preview Bumblebee, deluxe Cannon Bumblebee, (the IMHO definitive version!) Human Alliance Bumblebee, Power Bots Bumblebee, ROTF Ultimate Bumblebee, Bumblebee Voice Mixer Helmet, Bumblebee Plasma Cannon, RPM Bumblebee, Classics Legends Bumblebee...
... and my guess is, we're not done yet!