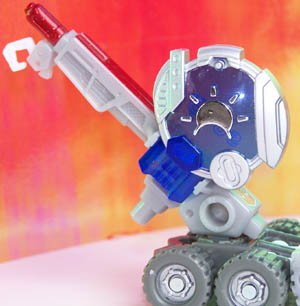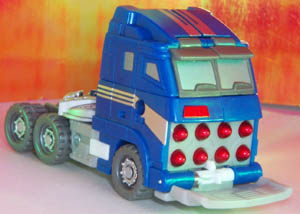 Profile, Abilities & Weaknesses:
Will be added/edited as more information about the character becomes available...

STRENGTH: 8
INTELLIGENCE: 6.5
SPEED: 5.5
ENDURANCE: 7
RANK: 5
COURAGE: 9
FIREBLAST: 7
SKILL: 6

Bibliography of significant appearances: Unfortunately, as a North America only toy, release made no appearances in the TF Cybertron cartoon series.

Other appearances: There was at least one other Armorhide character in the Transformers Universe. A Deception, recolored version of the combaticon Brawl who united to form "Ruination" in the "Robots in Disguise" line of 2001, he made a few appearances in the shows, but did not play a major role. Sorry, no character page for him yet. Safe to say, he's a different individual with the same name.