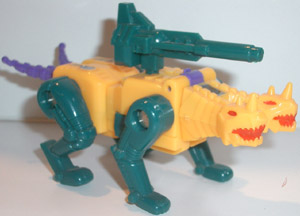 Weaknesses: Despite his posturing, Sinnertwin is deathly afraid of small creatures, organic and otherwise. The sight of a mouse or small Micromaster can makie his courage evaporate. He is also quite slow in creature mode.
Other Appearances: Sinnertwin has made no other appearances in the TF Universe. After their involvement in the G1 series, the Terrorcons became a larger faction, highly involved in the 2004 series TF: Energon. What, if any, connection has yet to be explained.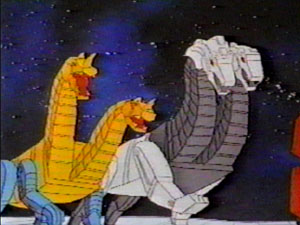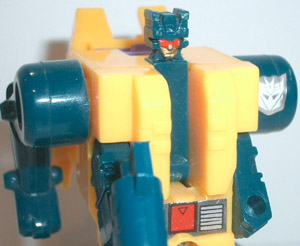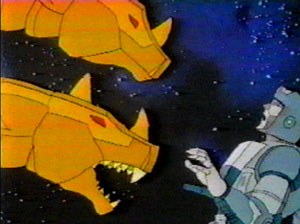 Bio, Weapons/Abilities & Weaknesses text has been <ahem> borrowed from the awesome Dreamwave comic series: TF MTMTE, More Than Meets the Eye #7. Along w/ many other characters & outstanding artwork, we highly recommend you go buy yourself a copy today!